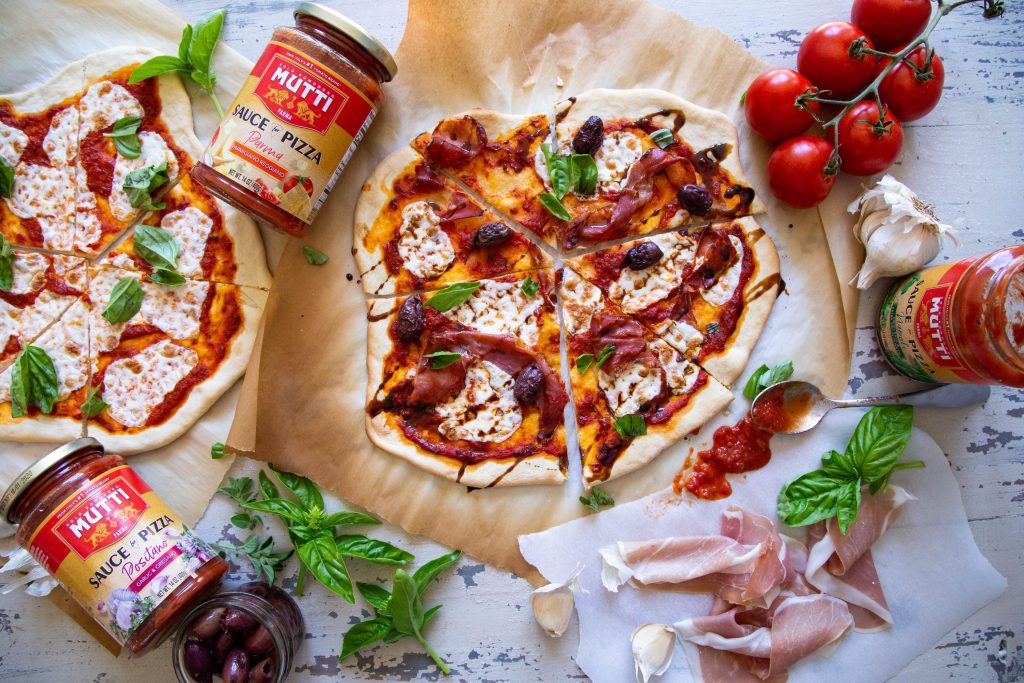 Crispy Prosciutto Olive and Basil Pizza
From: Country Cleaver
This pizza is simple to prepare and sensational to enjoy thanks to its balance of sweet and savory ingredients.


Mutti® Sauces for Pizza are inspired by celebrated recipes from the cities of Positano, Napoli, and Parma. While each city has its own distinct culinary style, an appreciation for simple, high quality ingredients is a common thread. This Positano sauce is inspired by the flavors of the Amalfi coast where fresh, 100% Italian sun-ripened tomatoes are blended with bursts of savory garlic and fresh oregano.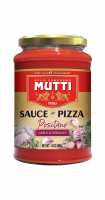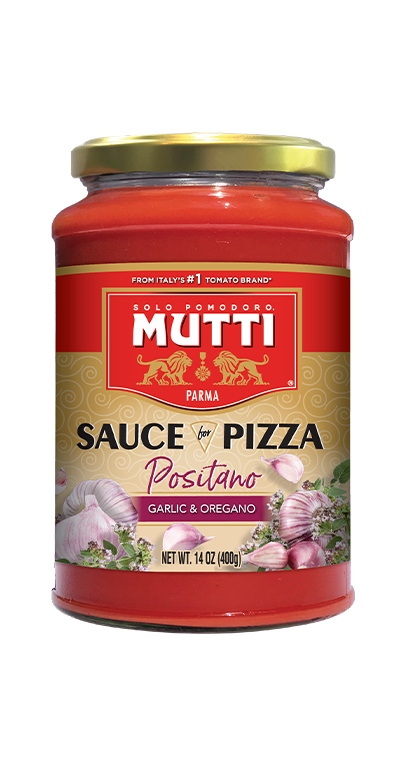 20 min (COOK TIME: 10-12 min / PREP TIME: 20 min)
Easy
Ingredients

1 recipe Five Minute No Fuss Pizza Dough
3/4-1 cup Mutti® Sauce for Pizza
1/2 cup Kalamata Olives
4 oz. Prosciutto (torn)
8 oz Fresh Mozzarella (torn)
Fresh Basil Leaves
Balsamic Vinegar Glaze

REMOVE FROM THE OVEN AND ALLOW TO REST FOR 3-4 MINUTES BEFORE SLICING. TOP WITH TORN FRESH BASIL LEAVES, AND A GENEROUS DRIZZLE OF BALSAMIC GLAZE. CUT AND SERVE. Recipe and image credit: Country Cleaver

Share the ingredient list
Method

Preheat oven to 450 degrees. If using a pizza stone, put it in before turning on the oven. Or use a standard baking sheet (no preheating of that required.)
Prepare pizza dough according to directions, and roll out on parchment into a thin dough. Spread the Mutti® Pizza Sauce thinly on the dough, within 1/2″ of the edge of the dough. Top with torn prosciutto, kalamata olives and fresh mozzarella.
Bake for 10-12 minutes, or until the cheese is bubbly and the edges of the crust as golden brown and crispy.
---
Liked the recipe?
Share with your friends