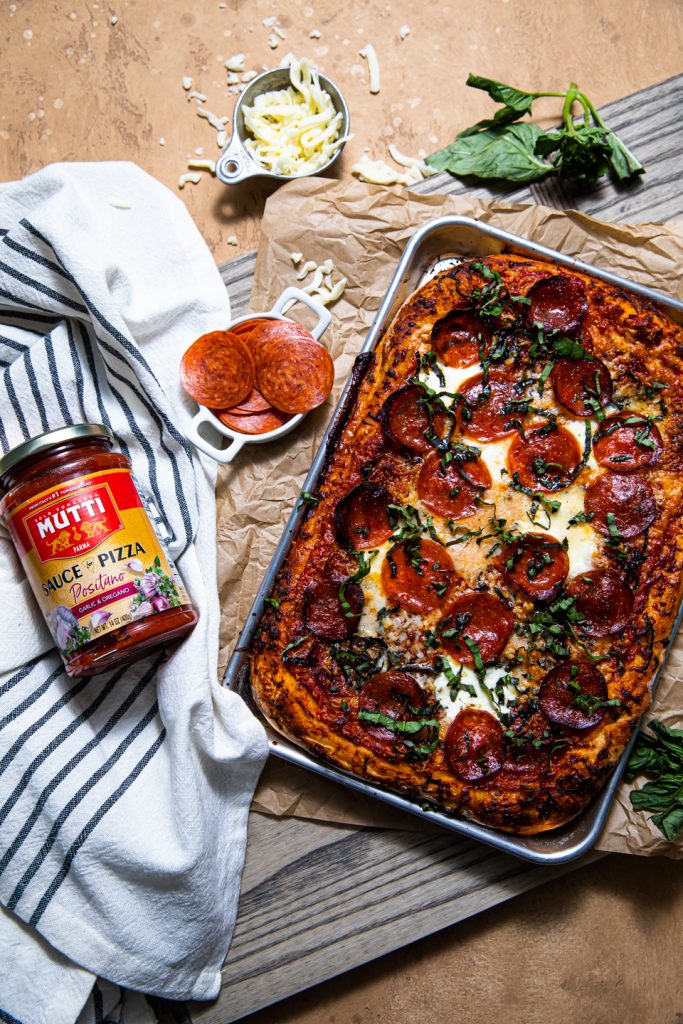 Pepperoni, Mozzarella and Basil Pizza
From Butter Be Ready
As Quin says, "there is no vibe quite like a pizza vibe," and we have to agree. Especially if it's this delicious Pepperoni, Mozzarella, and Basil Pizza.
Mutti® Sauces for Pizza are inspired by celebrated recipes from the cities of Positano, Napoli, and Parma. While each city has its own distinct culinary style, an appreciation for simple, high quality ingredients is a common thread. This Positano sauce is inspired by the flavors of the Amalfi coast where fresh, 100% Italian sun-ripened tomatoes are blended with bursts of savory garlic and fresh oregano.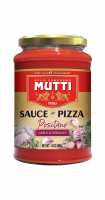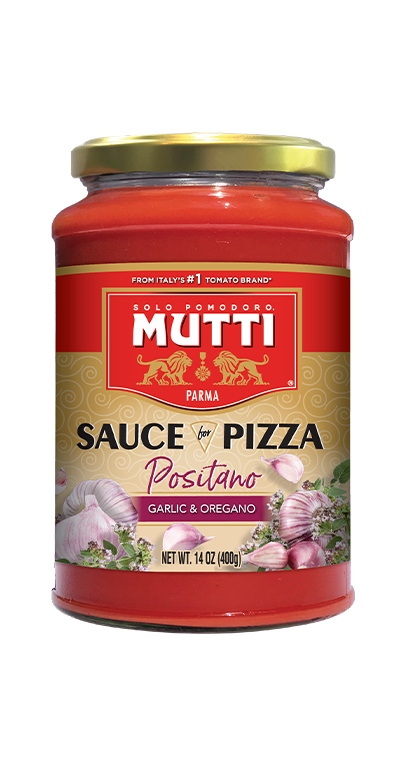 (COOK TIME: 25-30 min)
Easy
Ingredients

16 ounces store-bought fresh pizza dough
Olive oil (for drizzling)
14 ounces Mutti® Positano Sauce For Pizza
1 cups ½shredded mozzarella cheese (plus more as needed)
cup ¼pepperoni slices
cup ⅓fresh Ciliegine mini mozzarella balls
2 teaspoons minced garlic
2 teaspoons dried oregano
cup ¼fresh chopped basil

Share the ingredient list
Method

Preheat the oven to 450°F and grease a half-size baking sheet with olive oil.
On a lightly floured surface, roll out pizza dough into a rough rectangle, about 14x9 inches. Transfer the pizza dough onto the prepared baking sheet and drizzle with more olive oil.
Evenly distribute Mutti® Positano Sauce all over the top of pizza dough.
Sprinkle shredded mozzarella cheese on top of pizza sauce. Then add pepperoni slices, fresh mini mozzarella, and garlic. Lastly, sprinkle dried oregano on pizza.
Transfer pizza into the oven and let bake for 25-30 minutes or until pizza is golden in color and cheese is bubbly throughout.
When pizza comes out, top with fresh chopped basil and enjoy!
---
Liked the recipe?
Share with your friends