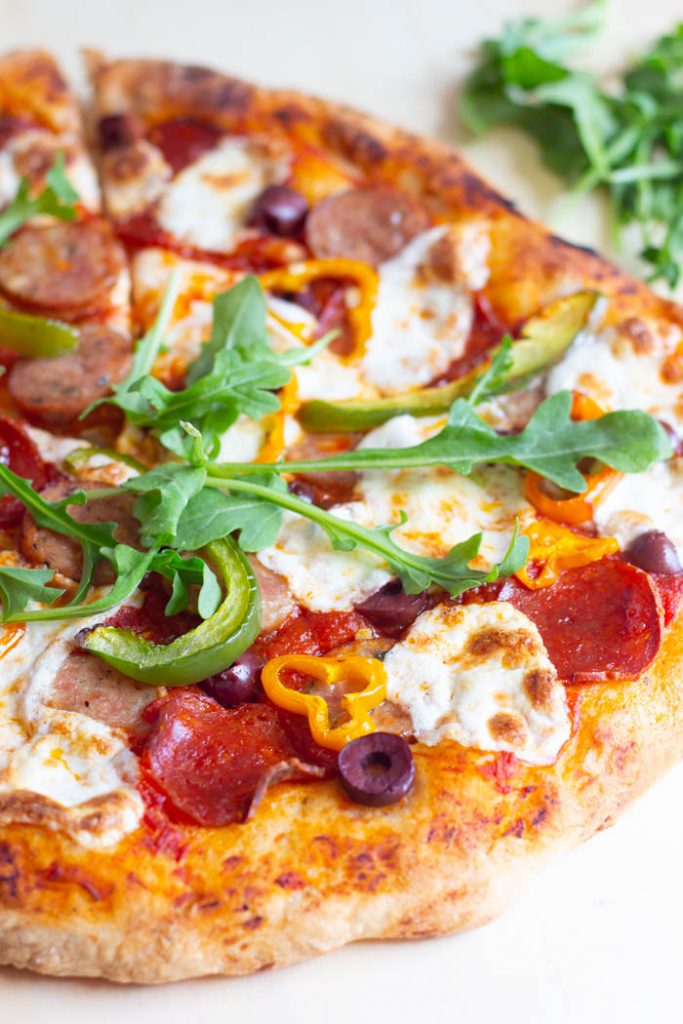 DIY PIZZA BAR FOR ITALIAN NIGHT
From Unicorns in the Kitchen
Make your own pizza bar for a fun Italian night at home! Get creative with toppings and have everyone make their own unique pizza. 
Mutti® Sauces for Pizza are inspired by celebrated recipes from the cities of Positano, Napoli, and Parma. While each city has its own distinct culinary style, an appreciation for simple, high quality ingredients is a common thread. Inspired by one of Parma's most celebrated foods, this sauce blends our 100% Italian fresh tasting sun-ripened finely chopped tomatoes with authentic DOP Parmigiano Reggiano cheese.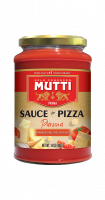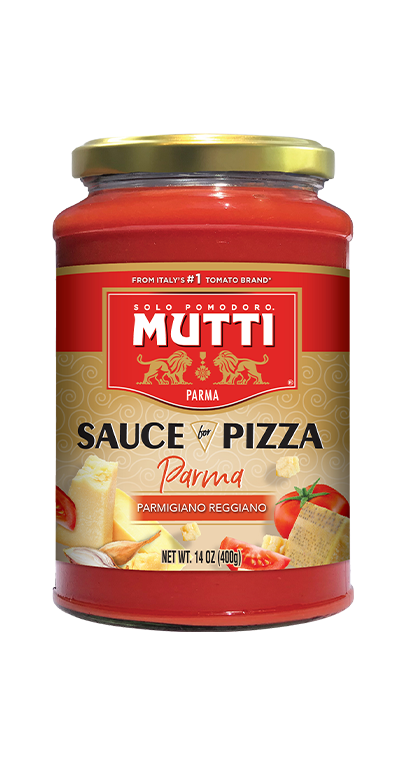 45 min (COOK TIME: 15 min / PREP TIME: 30 min)
Easy
Ingredients

pizza dough homemade or store bought
Mutti® Sauce for Pizza

Meat

Pepperoni
Chicken sausage sliced
Raw vegetables
red onions sliced
red peppers sliced
green peppers sliced
white button mushrooms sliced

Roasted vegetables

roasted zucchini
roasted eggplant

Marinated vegetables

jalapenos
banana peppers
olives
marinated sun dried tomatoes
marinated artichokes

Greens Cheese

Prepare all the ingredients ahead of time.  Have the oven preheated at 450ºF before you start making the pizzas. Cook the pizzas one by one or two by two depending on the size of the pizzas and the oven. Don't have enough pizza pans? That's okay! Use your baking sheets instead, they work just fine. Roll out each pizza dough on a parchment paper to prevent sticking to the pan and ensure easy and quick transfer and cleanup.  

Recipe and image credit: Unicorns in the Kitchen

Share the ingredient list
Method

Preheat the oven to 450°F and prepare parchment paper and baking sheets for each pizza.
Roll out the pizza dough and spread Parma Sauce, Napoli Sauce or Positano Sauce on the dough.
Top with your favorite toppings.
Transfer the parchment paper to the baking sheet and bake in the oven for 15 to 18 minutes until the edges are brown and the cheese is bubbling.
---
Liked the recipe?
Share with your friends