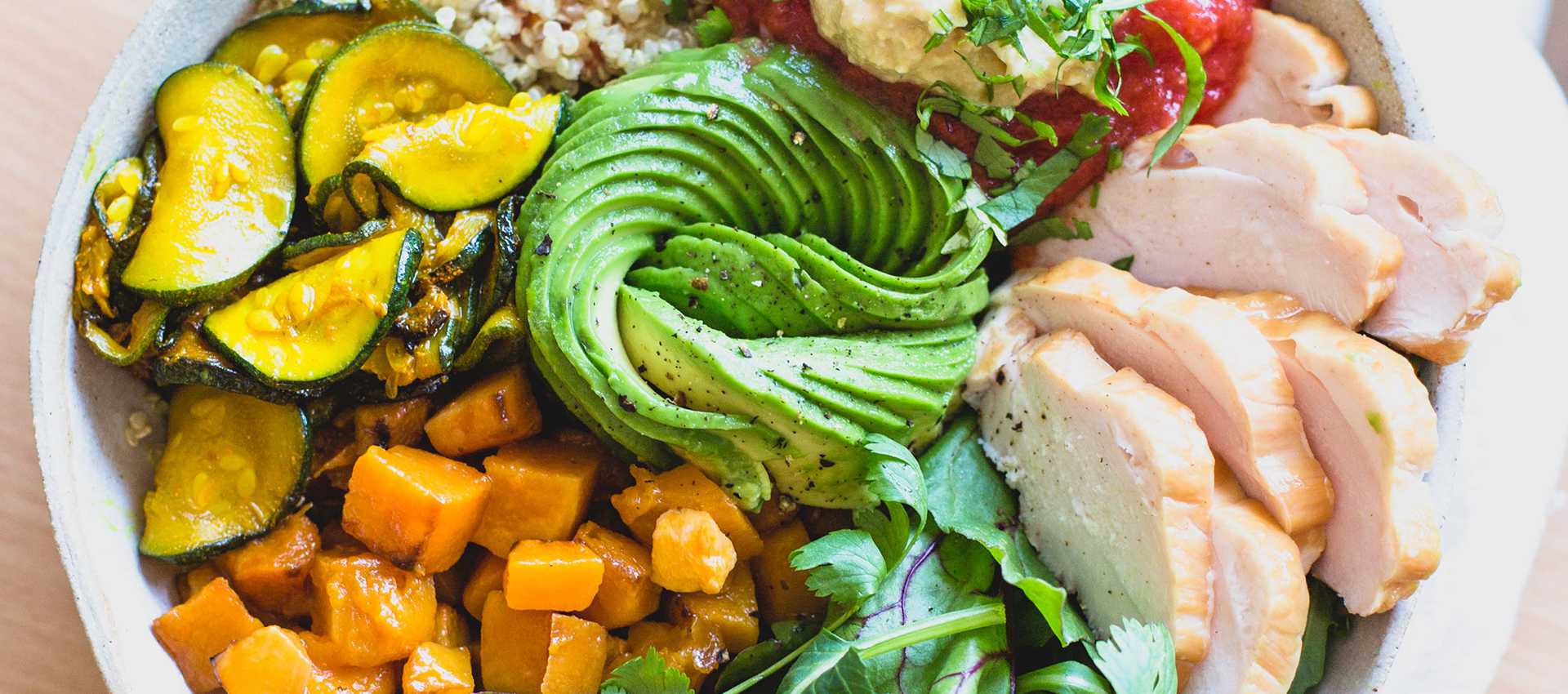 Mutti Nourishing Bowl
Mutti® Polpa keeps all the freshness of freshly picked tomatoes. This unique product combines the finely cut pulpy part of the fruit with its own juice.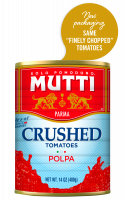 20 min (COOK TIME: 20 min)
Easy
Ingredients

1 cup quinoa
5.3 oz zucchini (sliced)
1 tbsp turmeric powder
7 oz pumpkin (diced)
3.5 oz salad greens, coriander
7 oz smoked chicken breast
1/3 cup Mutti® Crushed Tomatoes (Polpa)
1 tbsp of hummus
2 tsp olive oil
Coriander and freshly ground black pepper

Share the ingredient list
Method

Pre-heat the oven to 356 °F.
Drizzle olive oil over pumpkin and roast in the oven until tender.
Heat a pan over medium heat. Stir-fry zucchini with turmeric and olive oil. Set aside.
Cook chicken breast on the stove top, searing both sides until golden brown and cooked through.
Cook quinoa as package suggests.
Add cooked pumpkin, quinoa, zucchini, smoked chicken breast, salad greens, Mutti® Crushed Tomatoes (Polpa) and hummus in a bowl. Top with coriander and black pepper.
---
Liked the recipe?
Share with your friends