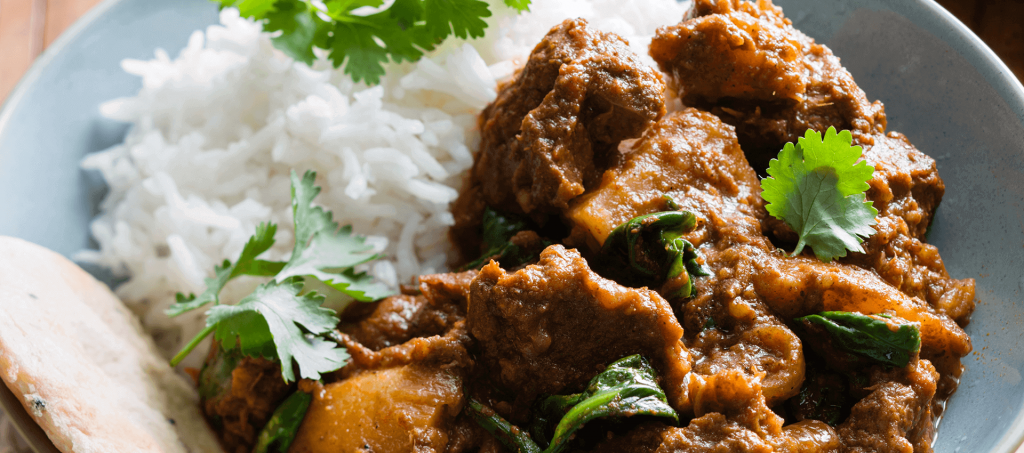 Madras beef and potato curry
The Mutti Peeled Tomatoes are harvested at the height of the summer and are delicately peeled with steam, to capture all the flavor and scents of fresh tomatoes. Plump and firm, they are immersed in a creamy sauce. Peeled tomatoes are particularly versatile in the kitchen as you can use them in their sauce, whole or cut into pieces or slices, and are suitable for recipes requiring long and short cooking times. They are ideal for bringing out the best in traditional Mediterranean dishes and will become the main attraction in your Sunday meals.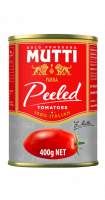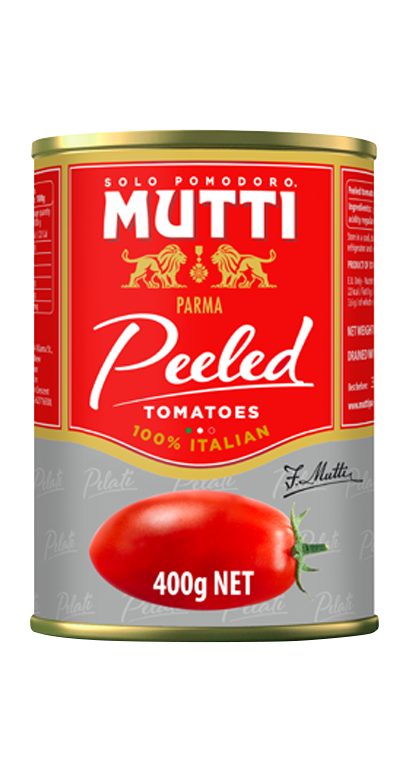 (COOK TIME: 60+ min)
Ingredients

2 tablespoons vegetable oil
1 kg cubed chuck steak
2 brown onions, chopped
3/4 cup Madras curry paste
1 tablespoon grated ginger
400 g can Mutti Whole Peeled Tomatoes
1/2 cup water
5 cardamom pods, bruised
500 g potatoes, peeled and cut into 3 cm pieces
120 g baby spinach leaves
Basmati rice
chapati bread

Tip:
Serve with a dollop of thick yoghurt.

Share the ingredient list
Method

Heat half the oil in a large saucepan over a high heat. Add steak and cook, stirring until browned. Remove meat and juices from pan.
Add remaining oil to frying pan. Add onions and cook over a medium heat for 5 minutes or until soft, stirring occasionally. Add curry paste and ginger and cook, stirring for 2 minutes longer.
Add tomatoes, beef, water and cardamom pods and stir to combine. Cover and simmer for 1 hour; stirring occasionally.
Uncover; add potatoes and stir to combine. Cover and cook for 15 minutes. Remove lid and cook for 20 minutes longer or until the potatoes are tender, stirring occasionally.
Add spinach and stir until just wilted. Serve the curry with basmati rice and chapati bread.
---
Liked the recipe?
Review and share with your friends