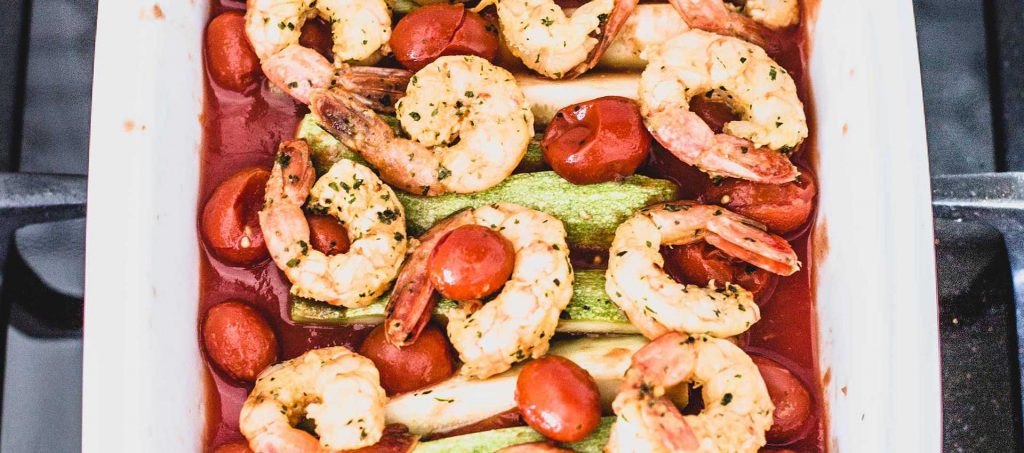 Mutti Datterini Tomato and Prawn Bake
Mutti® Baby Roma Tomatoes (Datterini) are small, oval shaped tomatoes with a wonderful fleshy texture and a delicious sweet flavor. They are carefully harvested and quickly processed to preserve their freshly picked taste. Their thin skin makes them ideal for quick sauces or for topping shellfish and seafood.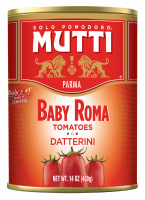 25 min (COOK TIME: 25 min)
Easy
Ingredients

2 small zucchinis
20 large peeled prawns
1 can Mutti Datterini Tomatoes
1/2 teaspoon each dried basil, oregano and garlic powder
2 tablespoons olive oil
Freshly cracked black pepper

Share the ingredient list
Method

Preheat oven to 180C (160C fan-forced).
Cut zucchinis in half then into thin sticks. Place prawns in a bowl and mix with 2 tablespoons of the tomato juice from the can, basil and garlic powder. Add oregano to the tomatoes and mix well.
Spread zucchini in a baking dish, drizzle with olive oil and toss. Pour over the Baby Roma Tomatoes and juice and place prawns on top.
Bake for 20 minutes. Serve warm sprinkled with freshly ground black pepper or store in the fridge and enjoy chilled as part of an antipasto plate.
---
Liked the recipe?
Share with your friends