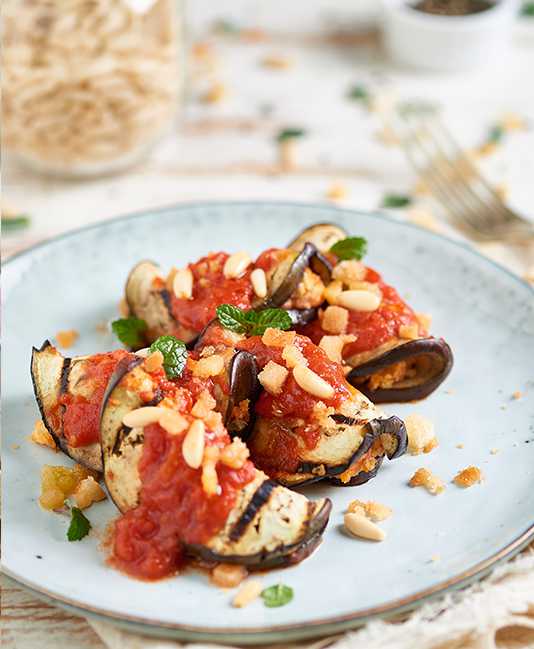 Eggplant stuffed with herbs and tomatoes
A vegeterian dish for long Sunday afternoons.
Mutti® Polpa keeps all the freshness of freshly picked tomatoes. This unique product combines the finely cut pulpy part of the fruit with its own juice.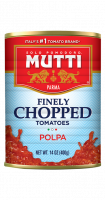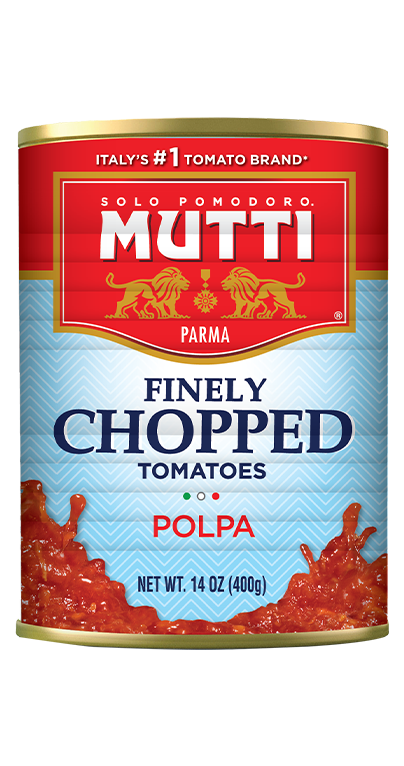 30 min (COOK TIME: 15 minutes / PREP TIME: 15 minutes)
Easy
Ingredients

175 g tagliatelle
200 g bacon (tiny strips)

Fresh Pesto

1 clove garlic
12.5 g pine kernels
50 g basil leaves
6.25 cl olive oil (extra virgin)
27.5 g Parmesan cheese (freshly grated)

Eggplant

1 aubregine (ca. 400g)
400 g Mutti peeled tomatoes
30 g capers
60 g green olives
50 g breadcrumbs
30 g shredded pecorino cheese
1 white onion
0,4 dl virgin olive oil
small bunch of basil
1 rkl pine seeds
salt

Share the ingredient list
Method Fresh Pesto (you can make this in advance)

We'll be using a food processor to make the pesto. Put the garlic, pine kernels and some salt in there and process briefly.
Add the basil leaves (but keep some for the presentation) and blend to a green paste.
While processing, gradually add the olive oil and finally add the Parmesan cheese.

Finishing the dish

Bring a pot of salted water to the boil and cook your tagliatelle al dente.
Use the cooking time of the pasta to sauté your bacon strips.
After about 8 to 10 minutes, the pasta should be done. Drain it and put it back in the pot to mix it with the pesto.
Present the dish with some fresh basil leaves on top.
---
Liked the recipe?
Share with your friends