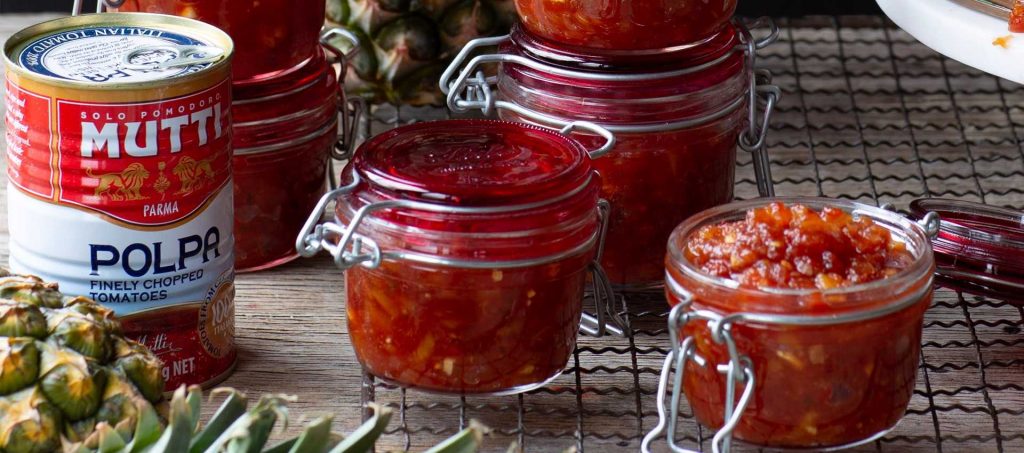 Sweet and Spicy Pineapple & Tomato Relish
The Mutti Chopped Tomatoes maintains all the freshness of freshly-harvested tomatoes. It's a unique product because it brings together the tomato juice with its most pulpy part, chopped into extremely fine pieces, a feature which makes it right for long cooking times even at high temperatures, like in the oven. It is ideal for homemade pizza, for recipes with meat, vegetables and legumes and to dress fresh durum wheat pasta or egg pasta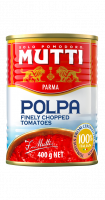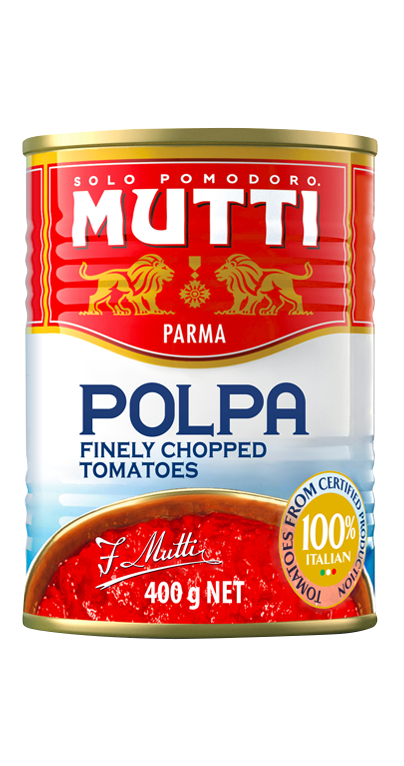 50 min (COOK TIME: 50 min)
Easy
Ingredients

400 g Mutti Polpa Finely Chopped Tomatoes
550 g Fresh Pineapple, finely diced
1 Birdseye chilli, chopped finely
120 g onion, finely diced
4 cloves garlic crushed
1 tablespoon grated ginger
30 ml fish sauce
400 g caster sugar
50 ml white wine vinegar
1 tablespoon chopped mint

Share the ingredient list
Method

Place all the ingredients into a deep, heavy-based saucepan.
Bring to the boil slowly, stirring as you go. Once it comes to the boil, turn down to a simmer and cook gently for 50 minutes until the mixture thickens to a lovely thick consistency.
Decant into warm sterilised jars and seal.
---
Liked the recipe?
Review and share with your friends