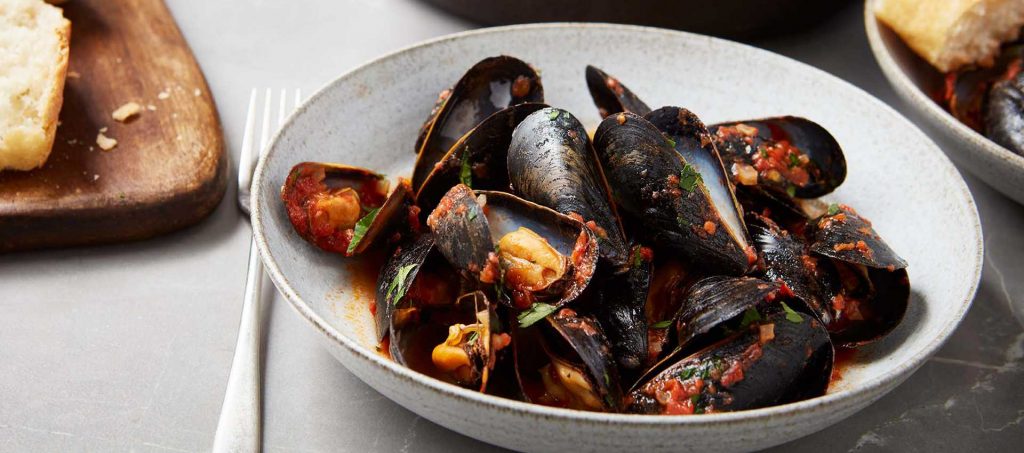 Mussels Fra Diavolo
Crushed red chili flakes give this classic dish its fiery reputation. As the mussels cook, they open and release their natural juices, adding to the rich flavor of the tomato broth. Reducing the tomato and wine mixture before adding the mussels will ensure the broth has just the right texture.

The Mutti Chopped Tomatoes maintains all the freshness of freshly-harvested tomatoes. It's a unique product because it brings together the tomato juice with its most pulpy part, chopped into extremely fine pieces, a feature which makes it right for long cooking times even at high temperatures, like in the oven. It is ideal for homemade pizza, for recipes with meat, vegetables and legumes and to dress fresh durum wheat pasta or egg pasta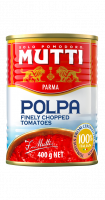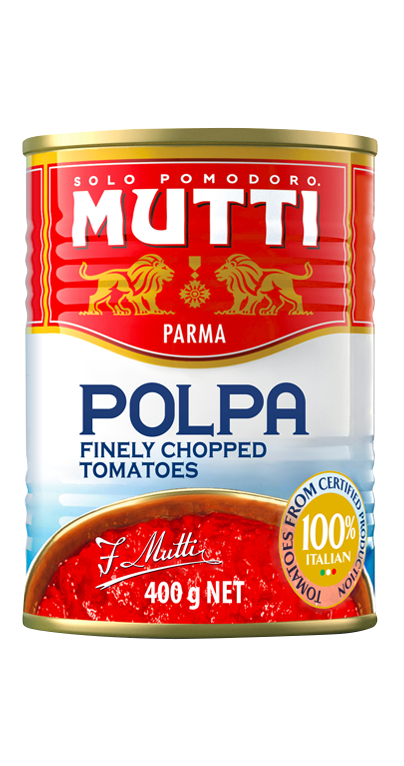 35 min (COOK TIME: 10 min / PREP TIME: 25 min)
Easy
Ingredients

2 tbsp extra-virgin olive oil
1 large shallot, minced
2 cloves garlic, thinly sliced
1 tsp crushed red pepper flakes
1 cup white wine
1 can Mutti® Finely Chopped Tomatoes (14 oz., Polpa)
2 lbs fresh mussels, scrubbed clean with beards removed
chopped fresh parsley

Share the ingredient list
Method

Heat olive oil in a large saucepot over medium-high heat. Add shallots, garlic and red pepper and cook for about 5 minutes or until shallots are golden, stirring frequently. Stir in white wine and cook about 3 minutes or until reduced by half. Stir in Mutti® Finely Chopped Tomatoes, reduce heat to medium-low and simmer partially covered about 20 minutes or until thickened slightly, stirring occasionally.
Add mussels to the pot and stir gently to distribute them evenly within the sauce. Cover and cook for 5 minutes. Gently shake the pan a couple of times during cooking, without removing the cover, to redistribute the mussels. After 5 minutes, remove the cover from the pan to check the mussels. Most should be open. If some remain closed, cover and cook for an additional 2 minutes. At this time, if any mussels are still closed, discard them.
Arrange mussels in shallow serving bowls and ladle sauce over them. Serve with crusty bread or over hot cooked pasta. Garnish with fresh parsley.
---
Liked the recipe?
Review and share with your friends