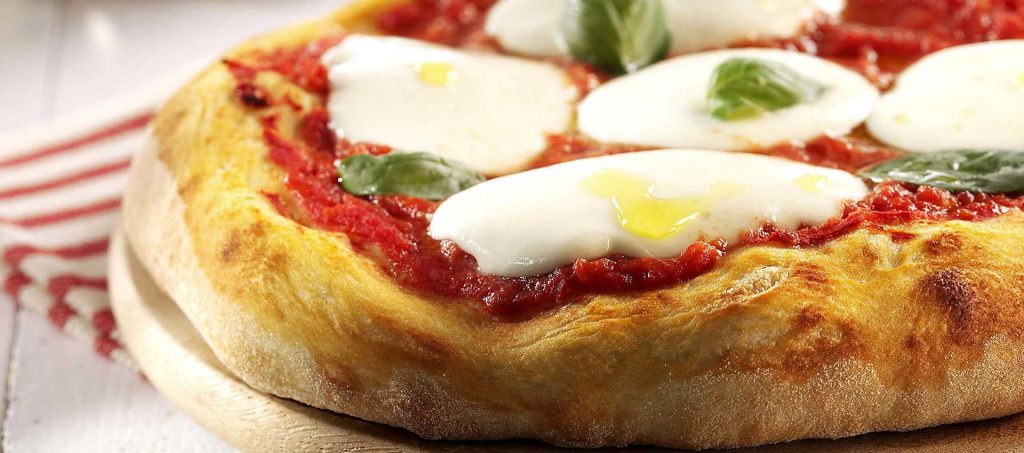 Pizza Margherita
The Mutti Chopped Tomatoes maintains all the freshness of freshly-harvested tomatoes. It's a unique product because it brings together the tomato juice with its most pulpy part, chopped into extremely fine pieces, a feature which makes it right for long cooking times even at high temperatures, like in the oven. It is ideal for homemade pizza, for recipes with meat, vegetables and legumes and to dress fresh durum wheat pasta or egg pasta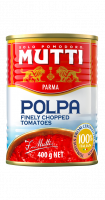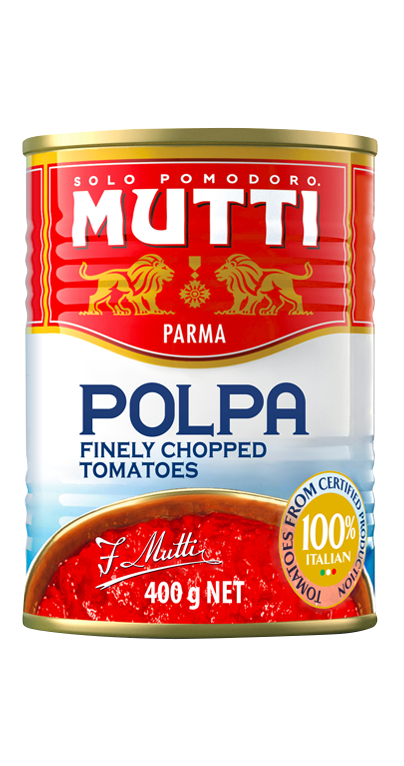 25 min (COOK TIME: 25 min)
Easy
Ingredients

350 g 00 type flour
12 g brewer's yeast powder
175 ml water salt

For the topping:

300 g Mutti tomato polpa
3 mozzarella balls
4 tablespoons extra virgin olive oil
fresh basil
salt

Share the ingredient list
Method

Dissolve the yeast in lukewarm water.
Add the flour and a pinch of salt and work the ingredients together until the dough has a smooth, elastic consistency.
Roll out the dough with a rolling pin, lay it out on a greased baking tray, and leave to rise for about 40 minutes, covered with a clean cloth.
Put the tomato polpa, a pinch of salt and the sliced mozzarella onto the dough base.
Drizzle with olive oil and cook in the oven at 200°C/400°F/Gas mark 6 for 20 minutes.
Serve the pizza straight from the oven, adding a few basil leaves to finish.
---
Liked the recipe?
Review and share with your friends