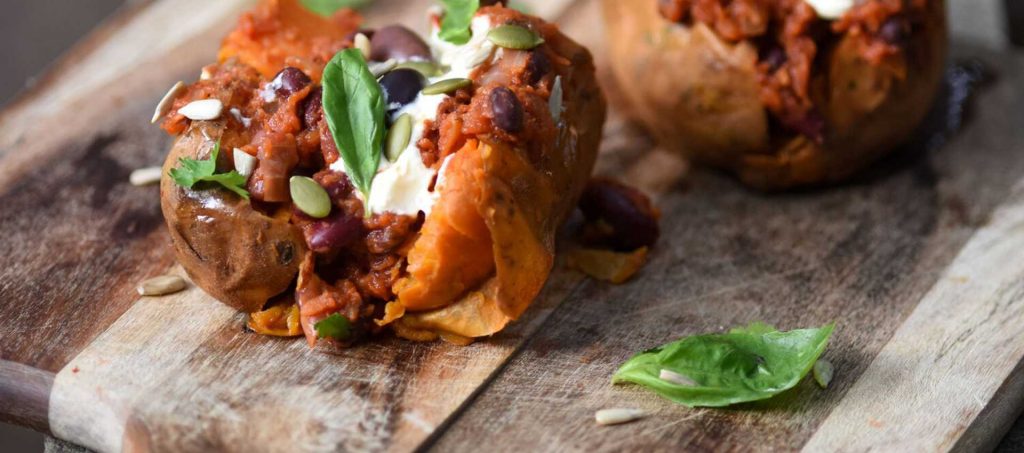 Sweet Potato Jackets with Chilli Beans
The Mutti Chopped Tomatoes maintains all the freshness of freshly-harvested tomatoes. It's a unique product because it brings together the tomato juice with its most pulpy part, chopped into extremely fine pieces, a feature which makes it right for long cooking times even at high temperatures, like in the oven. It is ideal for homemade pizza, for recipes with meat, vegetables and legumes and to dress fresh durum wheat pasta or egg pasta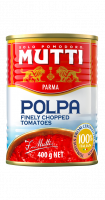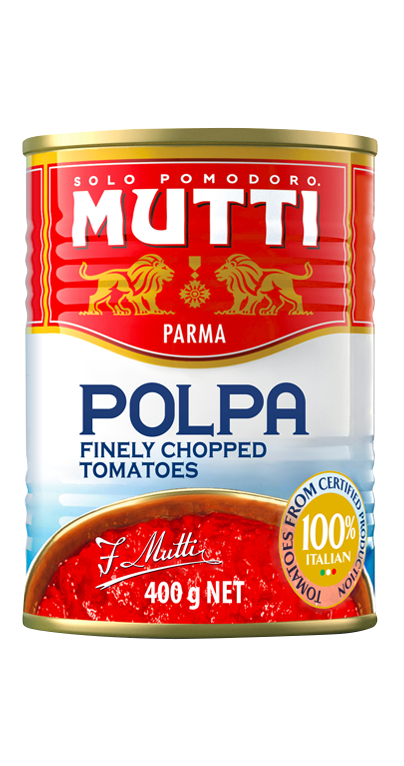 (COOK TIME: 60+ min)
Easy
Ingredients

For the sweet potatoes

2 sweet potatoes (halved)
2 tablespoons olive oil
handful of kalamata olives
100 g sour cream
handful Small basil leaves
Sprinkling of pepita seeds

For the chilli beans

1 tablespoon olive oil
1 brown onion, finely chopped
3 cloves garlic crushed
800 g kidney beans, rinsed and drained
400 g black beans, rinsed and drained
600 g Mutti Polpa Finely Chopped Tomatoes
1 tablespoon oregano leaves
1 red chilli, chopped
pinch of salt

Share the ingredient list
Method

Preheat the oven to 180ºC.
Scrub the sweet potatoes, pat dry then place in baking tray with a sprinkling of salt and olive oil. Roast on a baking tray for about 45 minutes, or until cooked through.
For the chilli beans, heat the oil in a pan over medium heat. Add onion and garlic and cook for 3 minutes or until the onion softens.
Add the beans, tomatoes, oregano and chilli to the pan and stir until well combined.
Increase heat to high and bring to the boil. Reduce heat to medium and simmer for 5 minutes.
Cut sweet potatoes in half, fill with chilli beans and olives. Finish with sour cream, basil leaves and a sprinkling of pepita seeds.
---
Liked the recipe?
Review and share with your friends